Ubisoft – PS4, Xbox One, PC
The newest addition to the Far Cry franchise is called Far Cry 5. In the meantime, a big stand-alone DLC has been released called 'New Dawn'. Is Far Cry 5 able to convince us to invest our time and money in it?
Far Cry 5 brings us to Hope County, a place in Montana where cult-family Seed has taken the reigns of control. Their dictatorial power includes a lot of violence, drugs, and sadistic rites used to have people bow to them and support their cause. You take on the role of a police officer trying to free Hope County from the Seed's reign.
Features
This installment of the franchise features a lot of the same elements we know from other Far Cry games. Exploration in an open world, an arsenal of weapons to use, freeing settlements called outposts, and collecting objects and plants for crafting.
The game allows you to have companions who can help you on your quest of freeing Hope County. There's Boomer, a dog that jumps on enemies and bites them to death, Nick -a freelance pilot- who can provide air support, and Jess -a huntress with a bow (which you can have for yourself).
The leveling system in the game contains perks that either let you swim underwater longer and faster, reload quicker, or move more silent. The perks enchance your gameplay and make it easier to take out the baddies.
After completing enough missions and causing enough havoc to the Seed family you're able to take on the members of the family and try to disrupt their rule over Hope County.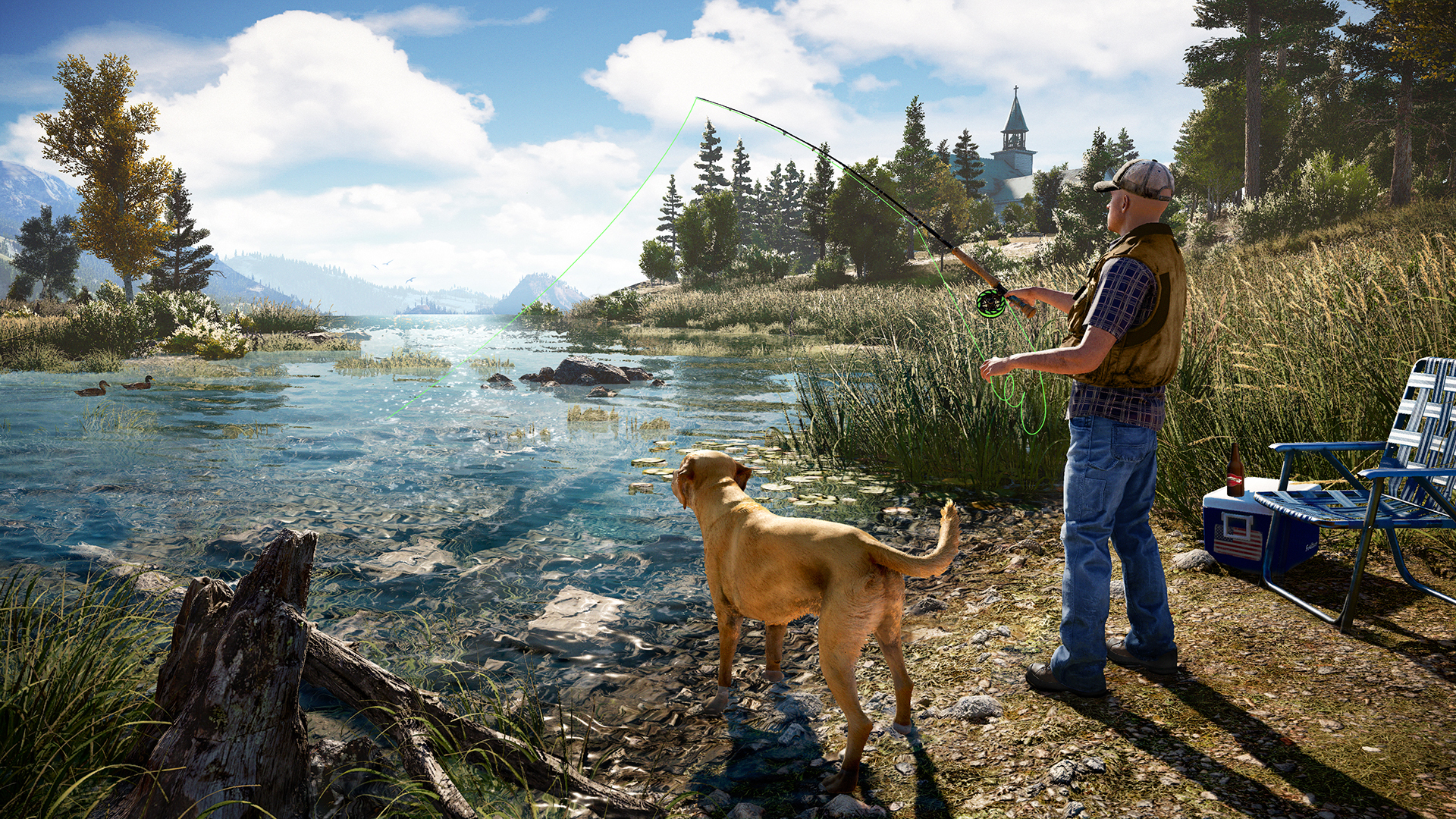 Worth investing because
Big open world with lots of things to do
Cult family takes over country-idea is executed on well
It's fun taking out outposts using stealth or with guns blazing
Companions can be fun, if you want to use them
Fishing is fun
Not worth investing because
AI can be messy at times, with enemies chasing you for days or spotting you while you're fully hidden
First person can be a bit frustrating when driving vehicles and crafts
It feels a bit dull after a while, mainly because the missions are a bit repetitive
Looting and selling system feels a bit useless
Investment advice
We would have given the advice of 'wait 'till price drops' when it released, because Far Cry 5 is more of the same in the franchise. Because this review is long past the release date, you can invest now as the price is lower and provides enough fun for the buck.